The Restaurant Investment Group is proud to support three restaurants. These restaurants represent our founders' vision of supporting chefs in opening and owning their first restaurants in Boston. These chefs have the opportunity to responsibly express their backgrounds, passions, and creativity, in the unique, place-making establishments they now operate. The three restaurants provide the public, and our investors, with new, diverse options for the Boston dining scene.
---
MIDA, Douglass Williams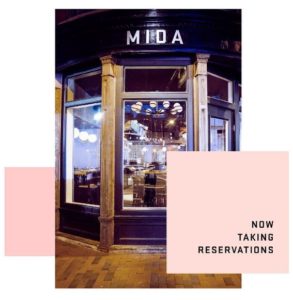 www.midaboston.com/
OPENED NOV. 2016.
MIDA, located in Boston's South End, has 70 seats, including 12 at the bar, and is inspired by Italian cuisine and Chef Williams' sincere focus on hospitality. The Boston Globe described MIDA as "Italian-influenced food in a sweet little South End spot." Reviews regularly recommend the handmade pasta, the roasted parsnips and octopus, and the citrus-poppyseed cake. Outdoor seating will be available during summer months.
Chef Williams' career and restaurant development process are thoughtfully summarized in a December article in the Bay State Banner.
---
CULTIVAR, Mary Dumont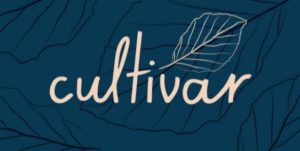 Ames Boston Hotel
1 Court Street, Boston, MA
www.ameshotel.com/boston-dining/
OPENING SPRING 2017
Cultivar, at the Ames Boston Hotel, is the culmination of Chef Mary Dumont's career and passions.The restaurant will serve "modern American garden cuisine" sourced from an on-site hydroponic garden, as well as Chef Dumont's personal one-acre plot. Boston Magazine describes Cultivar as follows:
At Cultivar, the chef is tending to an on-site freight-container farm that will supply her kitchen with produce year round. In keeping with the restaurant's name—a cultivar is a plant produced by selective breeding—Dumont is cherry-picking elements from her past for her first project as an owner. The menu reflects the French techniques she picked up as a young chef in California and the refined take on New England fare she developed at Harvest, not to mention some Asian cooking methods that feel fresh to her now. "It's a clean slate, and I can do whatever I want," she says.
---
Seafood concept, Ian Calhoun & Carolyn Johnson



304 Stuart St., Boston, MA
OPENING SUMMER 2017
Operator Ian Calhoun and chef Carolyn Johnson have a seafood restaurant under development at 304 Stuart Street in Boston's Back Bay.