The Restaurant Investment Group was founded by industry leaders and service providers who identified inefficiencies in how chefs craft, fundraise for, and open Greater Boston's hottest chef-driven restaurants. We offer a novel concept for the industry, providing chefs/owners with capital, service providers, and experience; providing investors with diversification and transparency; and providing landlords and communities with the desired, interesting, and independent chef-operated restaurants.
We formed the Restaurant Investment Group not to eliminate the risks of restaurant investing, but to try to manage these risks. We aim to do so in a number of ways:
Board of Advisors to vet prospective investment candidates.
Restaurateurs must select from approved consultants and service providers, offering services at standard or discounted rates (no premium billing), who will provide business oversight.
Diversified restaurant portfolio.
Opportunity for economies of scale among restaurants the Fund invests in.
Chefs retain creative control, brand, and ownership.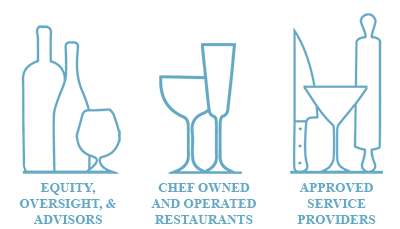 ---
The Restaurant Investment Group is pleased to announce the opening of MIDA, by chef Douglass Williams.  Located at 782 Tremont Street, MIDA is now taking reservations.